Online Services
Bank from anywhere, anytime. Kingston National Bank has the digital banking products to help you manage your finances on the go.
Kingston Connect
Kingston Connect is a secure way to view your accounts, anytime, and any place.
Signing up is easy, and quick. Kingston Connect allows you to view all of your accounts including: Checking, Savings, Loans, Certificates of Deposit, and IRA's. Other Services include online bill pay, transferring money between accounts, periodic statements, Zelle, check images, account alerts, external transfers and eStatements. The services listed below require an active Kingston Connect account.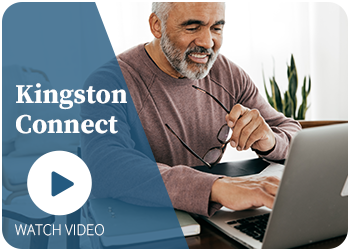 Bill Pay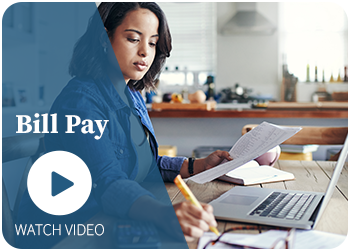 Alerts
Alerts are notifications that can be sent to you when certain account events occur. You can set up an alert to be sent to you through push notification, email, SMS test message or secure inbox in Kingston Connect. Examples include:
Your account balance has fallen below a specified amount.
A deposit, debit or debit card transaction has been posted to your account.
A check by amount or check number has posted to your account.
A loan payment has been paid to your account.
A past due loan alert.
Your password, address, email address has changed on your account.
Over 50 different alerts that you can customize to fit your needs.
** This service requires a Kingston Connect account
eStatements
E-Statements are a safe and secure way to review your account information without the hassle and risk of a paper statement being sent in the mail.
Stay organized.
Stay informed.
Keep your banking information safe.
** This service requires a Kingston Connect account
External Transfers
TransferNow allows you to transfer money to/from your Kingston National Bank Account to another financial institution, You can only transfer to/from an account that you own. It is safe and convenient.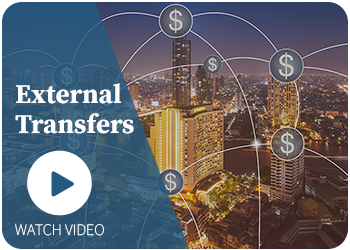 Move money to your Kingston National Bank Account from another financial institution where you own an account.
More control over your money.
An Expansive Network - Make transactions between 15,000 financial institutions via the ACH network, enabling our online banking users to take advantage of a unified, secure and easy-to-use account-to account transfer experience.
Save Time by using automatic transfers.
Make one-time transfers, recurring transfers or future-dated transfers.
Transfers take 3 business days.
Next Day Transfers available for qualified accounts ( $5.00 transaction fee).
External Transfers available through Kingston Connect and our Mobiliti App.
** This service requires a Kingston Connect account
Mobile Banking
KNB Mobiliti
KNB Mobiliti is the ultimate on-demand service.
Now you can access your account information from any mobile phone with text messaging, mobile web access, or through a downloadable application. Message and data rates may apply.
Download at the Apple App Store and the Google Play Store or scan our QR Code with your mobile phone!
.
Pay bills anytime and anywhere.
Stay up-to-date with your KNB account balances & activity.
Locate our nearest branch location.
Transfer money between your KNB accounts.
Transfer money to/from another Financial Institution.
Mobile Deposit.
Real time alerts.
NEW Card Management, spending insights and more.
Apple Pay®, Google Pay® and Samsung Pay® available in App!
| Features | Text Banking | Mobile Browser | Phone Application |
| --- | --- | --- | --- |
| Check account balances | Yes | Yes | Yes |
| View transaction history | Yes | Yes | Yes |
| Transfer money between accounts | No | Yes | Yes |
| Pay bills | No | Yes | Yes |
| Fine nearby ATM or Branch locations | Yes | Yes | Yes |
| Transfer money to/from another Financial Institution | No | No | Yes |
| Deposit a check | No | No | Yes |
| Real time alerts | No | No | Yes |
Mobile Deposit
Mobile Deposit is here!
We are excited to add the ability to deposit a check, right from our Mobiliti App... wherever you are! It is fast and easy!
Deposit a check, right from your smartphone!
Endorse your check "For Mobile Deposit Only" Kingston National Bank and sign... (the check will be rejected without the proper endorsement).
Follow the instructions in the Mobiliti App.
Enter the amount of the check.
Take a picture of the front and back of the endorsed check.
Submit the check for deposit.
Some deposits may take up to 2 business days to receive credit.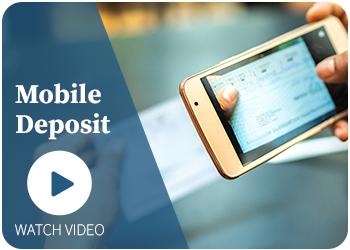 Quicken / Quickbooks
Kingston National Bank Offers many ways to connect your online banking using Quickbooks or Quicken. This can be helpful if you use one of these services to balance your books for your business or personal finances.
Linking your account directly through Quickbooks or Quicken: Simply search for "Kingston National Bank" in Quickbooks or Quicken and choose either the "Kingston Connect" or "Business Connect" option. Then simply sign in using your KNB online banking credentials to authorize Quickbooks or Quicken to automatically pull transactions daily.
Download transactions to a file: Log in to your KNB online banking and go to your account's transaction list. Select "Download", choose the date range and format, and click "Download Transactions". You can then upload that file directly into Quickbooks or Quicken.
Ready to get started?
Contact our Internet Banking Team if you want to know more!